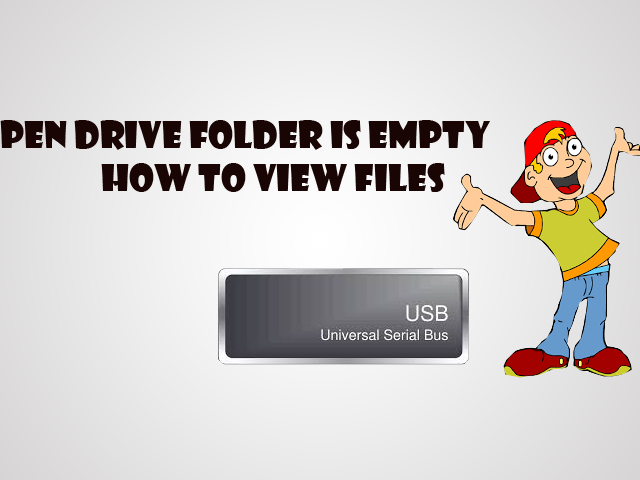 Pen drive problem:
Pendrive in computer, It shows the occupying space.but when I open it .It shows it is empty.
Follow the steps to recover the pen drive problem.
Check if the files are not in hidden mode.
Solution:
Click on "Start" -->Run --> Type cmd and press Enter.
Here I assume your pendrive drive letter as G:
Enter this command.
attrib -h -r -s /s /d g:\*.*

 
Press Enter
You can copy the above command --> Right-click on the Command Prompt and
paste it.
Note : Replace the letter g with your pen drive letter.
Now check your pen drive for the files.