I have recently installed visual studio 2015, while running web application after page getting loaded. I stopped the debugging afterwards can't able to browse and work.
There is no problem with VS2010 and VS2012 because by default "Enable edit and continue" option is disable.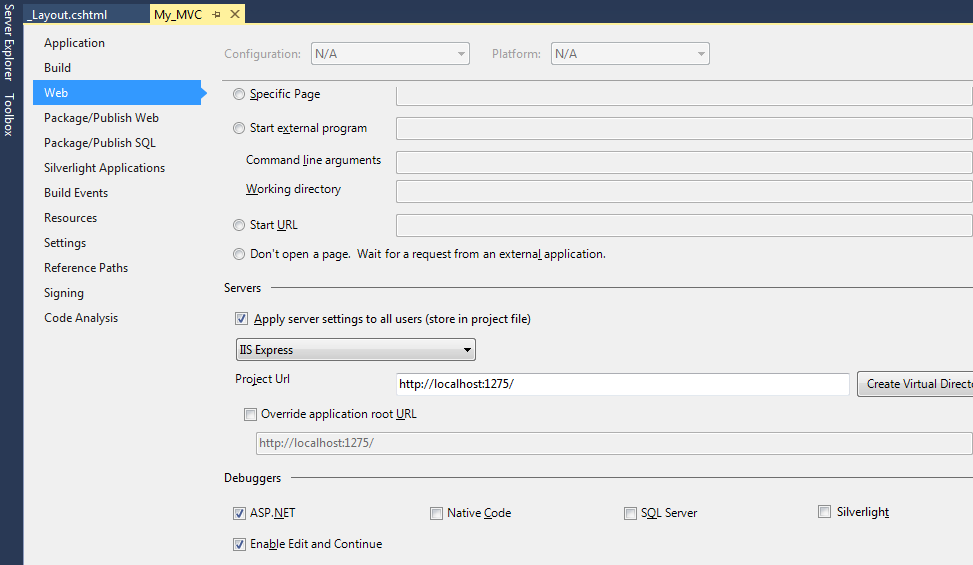 Problem Solved:
Just make simple changes in project setting.
►►►►►►►►►►►►►►►►►►►►►►►►
You can find the option on web tab of the web project.
► Right click on the project and click the properties.
► And then select the 'Web' tab from the left.
► Uncheck the Enable Edit and Continue checkbox.
Below video will help solving the issue "prevent IIS shutdown after application in IDE getting stopped"