The current location of data & log file of sql server express,
"C:\Program Files\Microsoft SQL Server\MSSQL15.SQLEXPRESS\MSSQL\DATA"
I got this following error when I tried to copy the database .mdf and .ldf files to another location.

"This action can't be completed because the file is open in sql server(SQLEXPRESS)".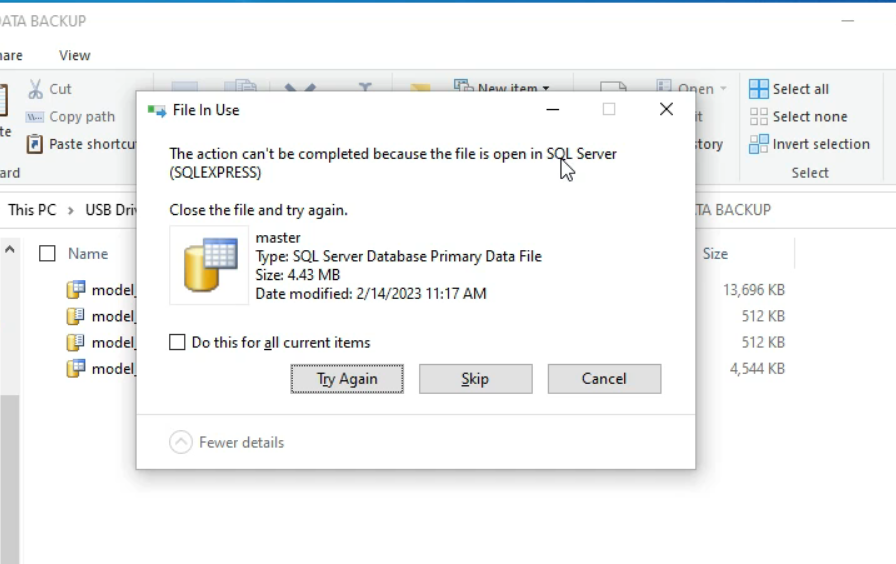 To Resolve this open windows service and stop the sql server(Express) service.
How to open Windows Service?
Prees Windows+R and open run command and type "Services.msc" and Click Enter.
Search for "SQL Server(Express)"
Right Click on it and click stop button.
and then try copy and paste the database files to another location.
VIDEO GUIDE: