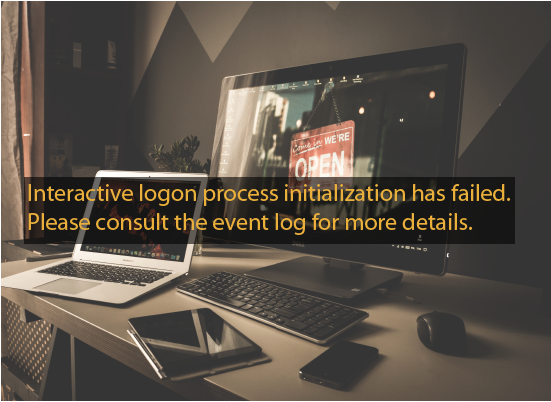 When I turn on my computer, it shows an error message "Logon process initialization Failure. Interactive logon process initialization has failed. Please consult the event log for more details".


Solution:


First, I turn off my PC and turn on.
Then I tried to logon via safe mode. It went fine after that I restarted my PC. After that I start my PC as normal mode it went fine.
If you face any problem like this, first start your computer in safe mode and restart it.
Next you start up PC as normal mode.