I got this following error while running django project "urllib3 v2.0 only supports OpenSSL 1.1.1+, currently the 'ssl' module is compiled with 'OpenSSL 1.0.2u-fips 20 Dec 2019"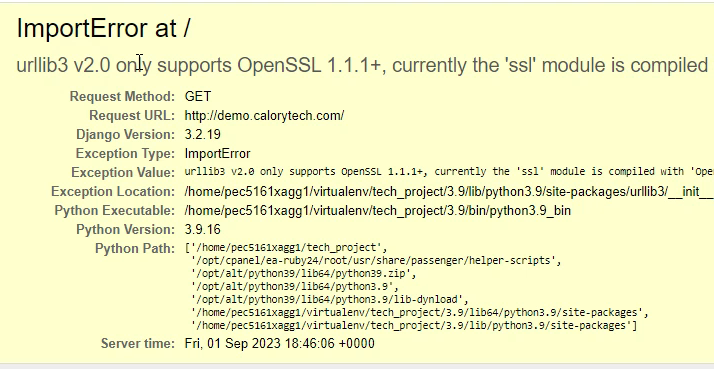 SOLUTION:
Downgrade urllib3 to 1.26.6
The urllib3 version 2.0 supports openssl 1.1.1+. But in my django project Installed version openssl is 1.0. To resolve this problem, we need to downgrade urllib3 to 1.26.16.

pip install urllib3==1.26.6
VIDEO GUIDE: