Steps followed in Godaddy domain name account:
Get your IP address of the server from web hosting is on (e.g. `10.1.0.1`).
Add dns record:
Type : A
Name : @
Value : your hosting ip address (e.g.10.1.0.1)
TTL : Custom (600)seconds.
Click add button.
Note: (A records use an IPv4 address to connect your domain to a website. They're also used to create subdomains that point to an IP address.)
Steps followed in Godaddy hosting account:
step 1:
Go to godaddy plesk login and enter your credentials.
step 2:
Go to your cpanel hosting:
step 3:
click adding new domain and fill the following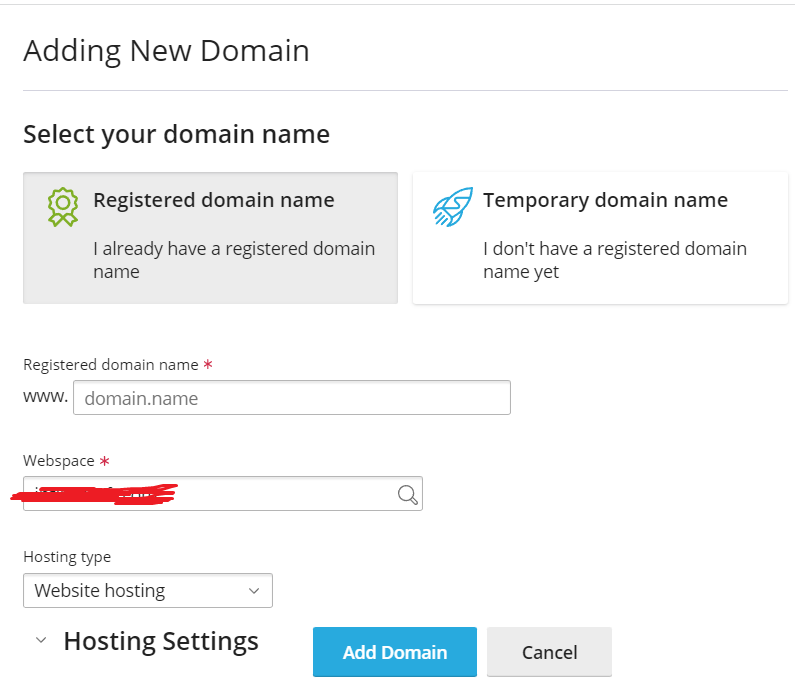 Enter the registered domain name and select "webspace" and then select hosting type "website hosting" from dropdown and click Add domain.